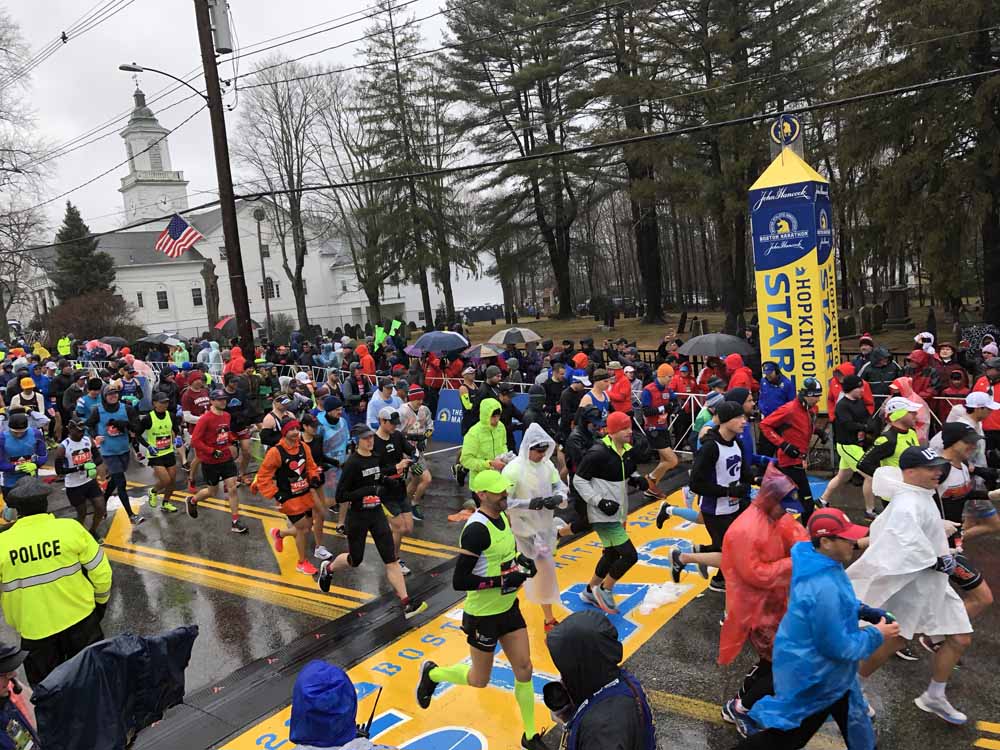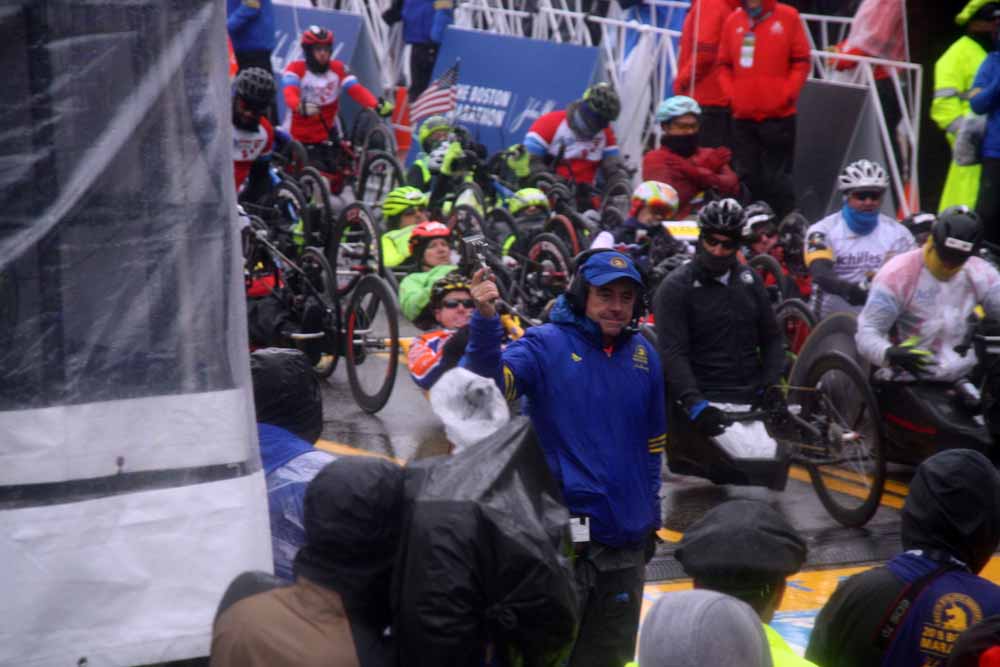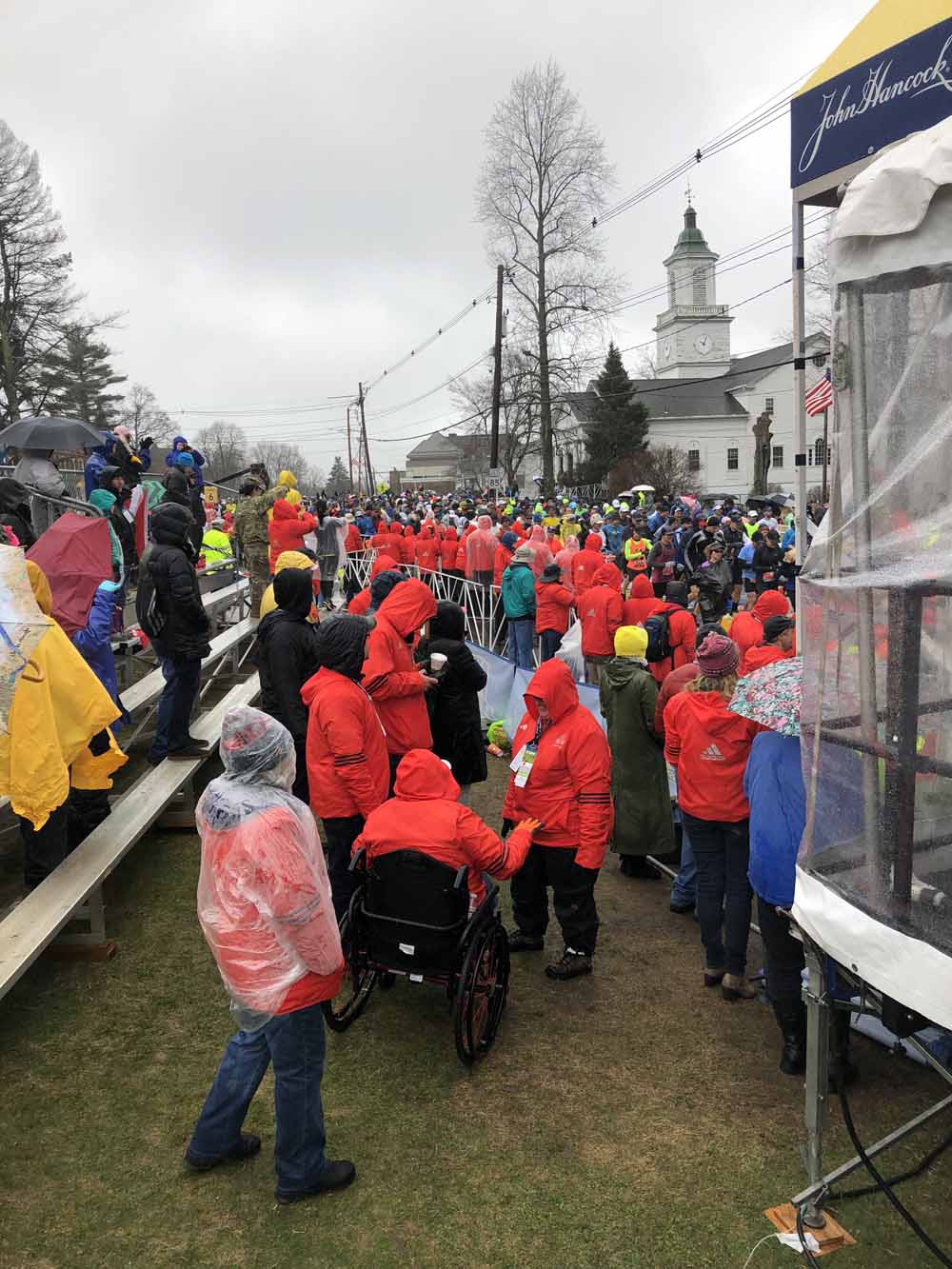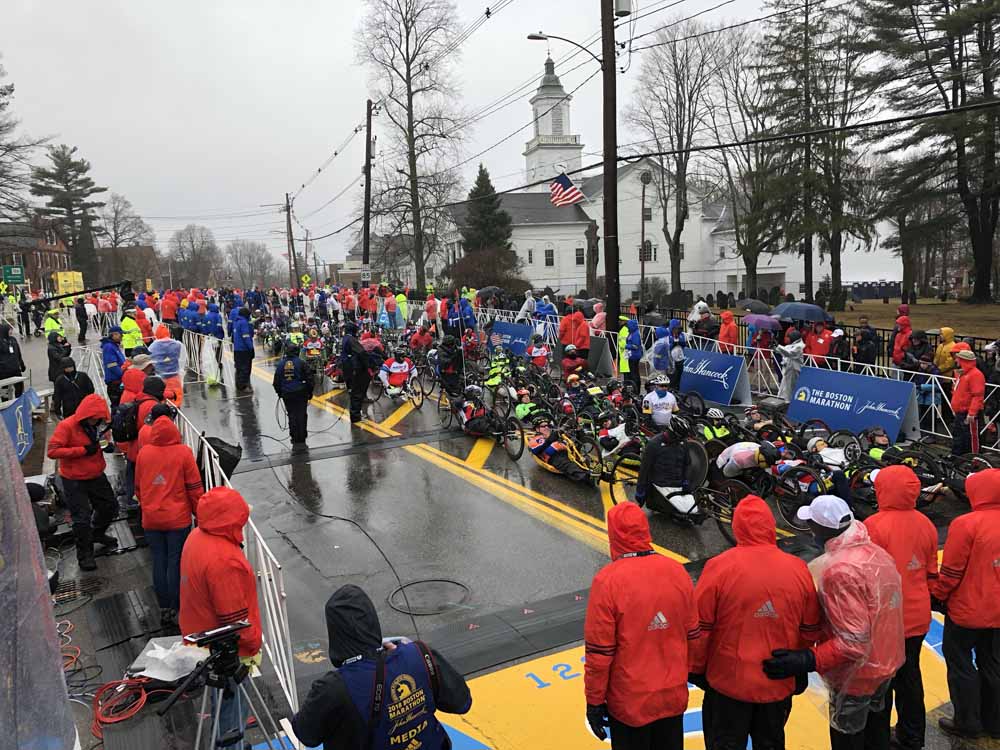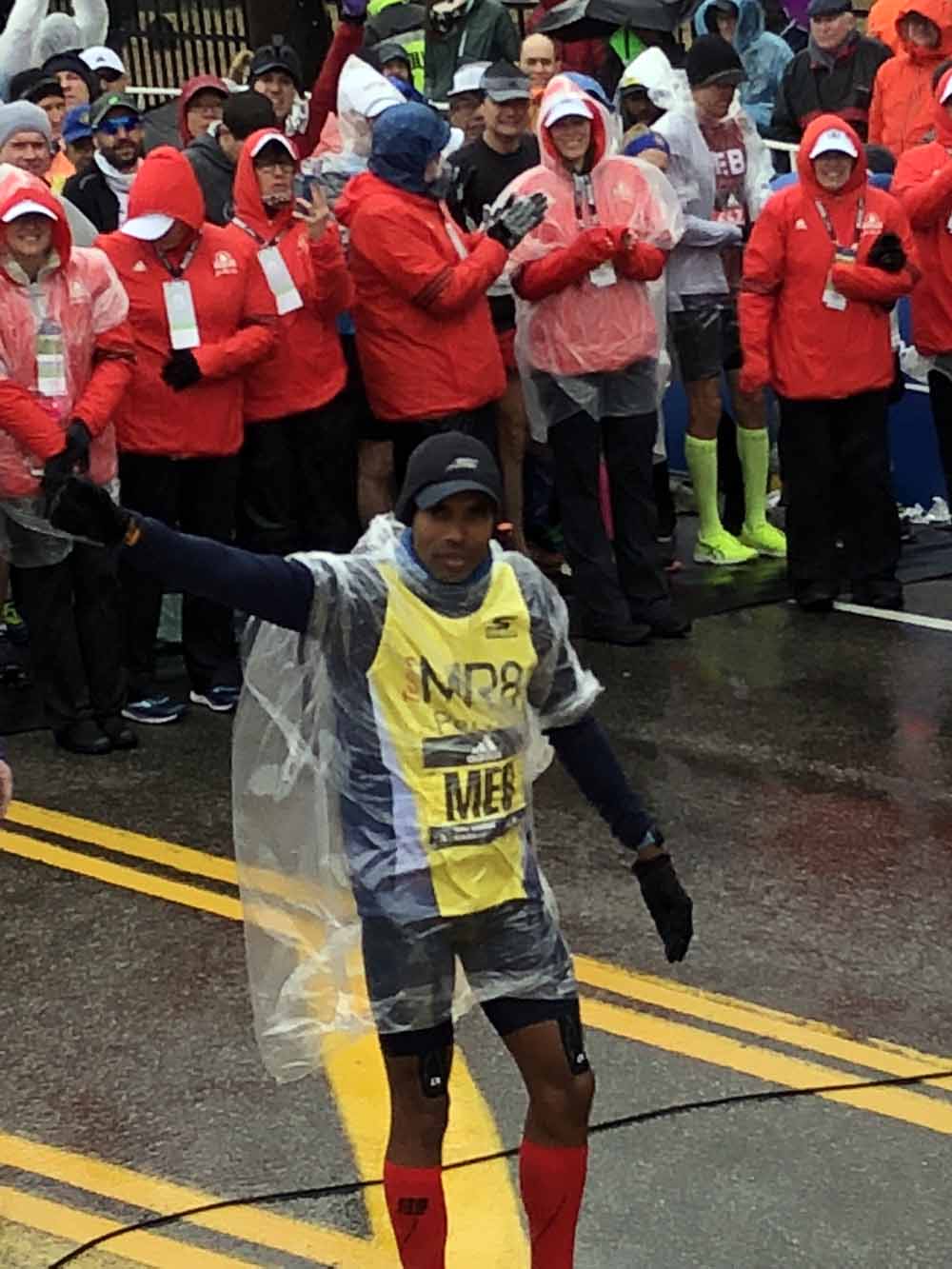 HMC Mission:
The Hopkinton Marathon Committee works with the B.A.A. to ensure the start of the annual Boston Marathon is an exciting, successful and safe event for all.
---
This is the Hopkinton Marathon Committee's 40th Anniversary (1979-2019)! 
---
123rd Boston Marathon
Patriots' Day, April 15, 2019
START TIMES
9:02 a.m. Wheelchair Division – Men
9:04 a.m. Wheelchair Division – Women
9:25 a.m. Handcycle and Duo Participants
9:32 a.m. Elite Women
10:00 a.m. Elite Men
10:02 a.m. Wave One
10:25 a.m. Wave Two
10:50 a.m. Wave Three
11:15 a.m. Wave Four
Official timing concludes six hours after the last runner crosses the starting line in Hopkinton.
---